From caipirinhas to Copacabana and Christ the Redeemer statue, Rio is as famous for its party vibe as it is for its stunning beaches and mountains. This week, we're sharing Skytime's favourite places to see and be seen in Rio de Janeiro.
BAR
Baretto Londra
From the framed vinyl records that cover the walls to the aged leather armchairs, this uber cool bar located in the cellar of the Hotel Fasano is the place to people watch. This is where the cool kids, the jet set and the beautiful people hang out in an intimate environment that mixes club cool with a relaxed bar ambience.
The bar plays host to live music and popular DJ sets most nights and with its prime location on Ipanema beachfront, it's well worth dropping by for a quick one – just get there early as it is wildly popular, particularly at weekends.
Avenida Vieira Souto 80, Ipanema
+55 21 3202 4000
fasano.com.br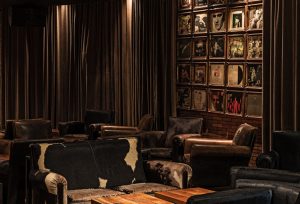 RESTAURANT
Lasai
Celebrating traditional Brazilian cuisine, Lasai is run by chef Rafa who seeks inspiration from his home grown herbs and vegetables and hand-raised chickens, keeping seasonality at the core of his dishes.
We recommend a pre-dinner drink in the rooftop bar while you peruse the menu choices. Personally, we think the 'Festival' is the only way to go – a sublime 13 course tasting menu that showcases the very best of the day's ingredients and offers a veritable culinary journey.
Rua Conde De Irajá, 191
Botafogo – Rio De Janeiro
+55 21 3449 1834
lasai.com.br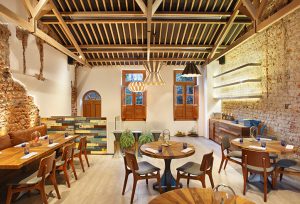 SHOP
Osklen
If your wardrobe needs an injection of beach chic, then head to one of the fifteen Osklen stores in Rio – we highly recommend visiting their flagship Ipanema store.
Marrying beautiful fabrics with bold colours, this label creates effortlessly elegant casual wear for men and women and if you're hoping to blend in with the locals, this isn't a bad place to start.
Rua Maria Quitéria 85, Ipanema
+55 21 2227 2930
osklen.com.br
MALL
Village Mall
If you like you designer shops conveniently located together then you'll be delighted to discover Village Mall. Nothing like a village, it is a mall in every sense with air conditioned avenues, plenty of bars and restaurants and every conceivable high end brand from Burberry to Tiffany & Co.
If you can drag yourself out of the boutiques, from the terrace, there are stunning views of the region's mountains to enjoy.
Avenida das Américas 3900, Barra da Tijuca
+55 21 3252 2999
shoppingvillagemall.com.br