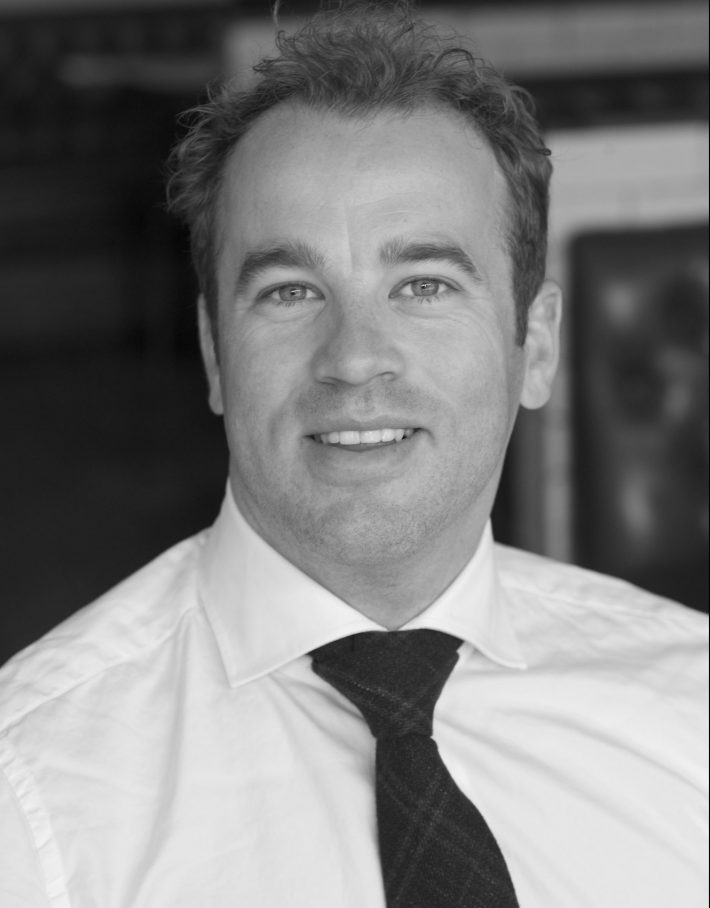 This week, we met up with Gloucester & England rugby legend, James Simpson-Daniel as he discusses the Cheltenham Festival and the upcoming Lions tour…
Q. For those that might not know, tell us about your professional sporting career and how you have transitioned since retirement to working for Fitzdares.
A. I was fortunate enough to have signed for Gloucester rugby when I was still a boarder at Sedbergh School (which technically I'm not sure was entirely legal). I proceeded to play for the club for the next fourteen years and picked up 10 international caps along the way. Having retired due to a career ending injury I've been working at Fitzdares for the last two years. The transition period has been important to me, having to get over the "loss" of rugby and get the head around the fact that I won't be lacing my boots up again has been a tough one but it's been equally healthy for me to still be a part of sport in the bookmaking side and also with media punditry.  
Q. How does Fitzdares position itself in such a competitive bookmaking marketplace?  With so many online providers, how do you stay ahead of the competition?
A. It is unsexy to talk about customer service but that is how we get our kicks. We enjoy personal relationships with our customers and try to do things with authenticity and a bit of style.
Q. This time of year combines the 6 Nations and Cheltenham Festival, two highlights of the sporting calendar.  What are your fondest sporting memories from both rugby and horse racing?
A. My fondest memories of rugby funnily enough are playing for Sedbergh 1st XV. As well clearly as playing my first game at the mighty Kingsholm and my first international cap vs New Zealand.  I've many fond racing memories but ones that stand out are cheering on Big Bucks and Quevega at Cheltenham over the years as they were my go to horses each Festival.  Obviously Monbeg Dude is the true stand out from his winning at Cheltenham for us at 33/1 which my local bookmaker got stung by, to him winning the Welsh National and finally bowing out by coming third in the Grand National. 
Q. You owned Monbeg Dude (which retired in 2016) with fellow rugby players, Mike Tindall and Nicky Robinson. Firstly, can you tell us how this came about?
A.Let's say that we'd enjoyed a social dinner and our now "Bloodstock agent" Mike Tindall put his hand up without any knowledge of the horse, the hammer came down and our magical story began there.  
Q. The horse was extremely successful winning the Welsh National and coming third at the Grand National. What, to your mind, was the secret to the horse's success?
A. Some people said he was a poor jumper, he might not have looked like the most stylish of jumpers but he didn't once fall in his career and that includes running in two Grand Nationals, two Welsh Nationals and a couple of Grand National trials. Some of the best chasers out there fell in their careers e.g. Kauto Star and Denman, so I think that shows he wasn't a bad jumper. I personally feel his immense engine and refusal to give up was the main quality.
Q. Does the ownership of a successful racehorse ever come close to replacing the buzz of playing professional sport?
A. It will never replace the buzz but it's the closest thing to it. When we play sport we control our nerves and how we respond, yet when you watch the Dude it's totally out of our hands. Apart from Tins, me and Nicky were extremely nervous owners watching our horse. 
Q. Looking ahead to the Festival, what tips would you share for the week?  Whether that's a potential winner or how to make the most out of a visit to Cheltenham – you have lived locally for 15 years after all.
A. I think Unowhatimeanharry looks solid as the price suggests. I also believe Cantlow will be difficult to beat. Away from the racecourse my best tip would be a meal at The Clarence Social; it is superb and right in the heart of Cheltenham.  
Q. As we rapidly approach the finale of the 6 Nations, what are your personal thoughts on the home nations prospects for the summer Lions tour to New Zealand and what does Fitzdares think is the likely outcome of the test series?
A. Hate myself for saying this but I think it will be 3-0 to the All Blacks. This is after all the best rugby side we've seen in years and I don't think the Lions will have long enough to gel together in order to win.