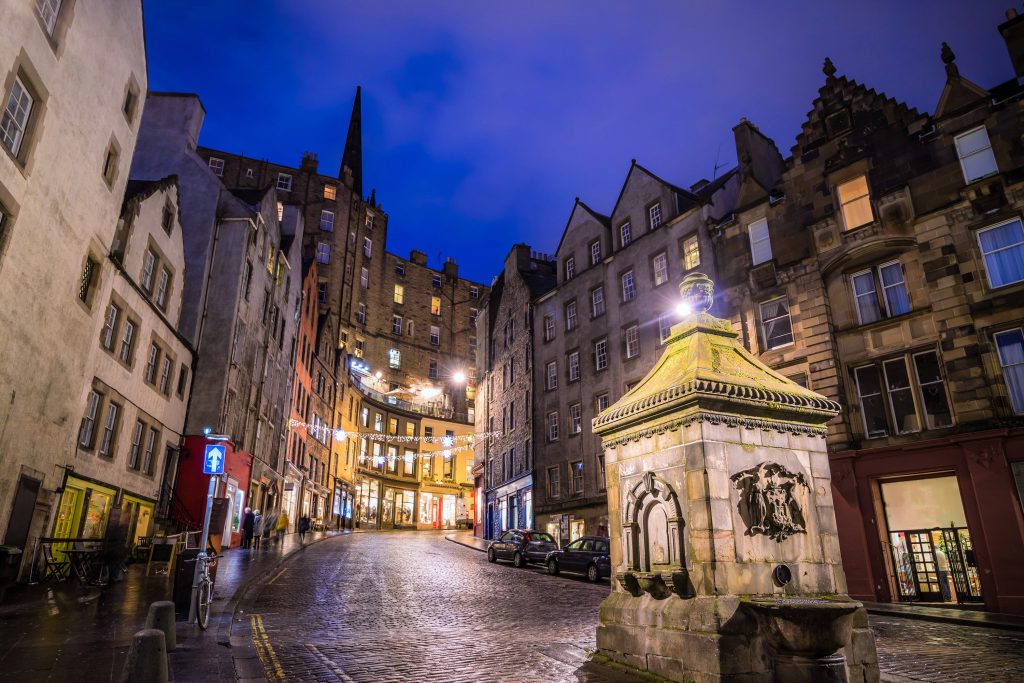 Thanksgiving is a public holiday celebrated annually on the fourth Thursday of November. Originating in the United States, Thanksgiving is a day of giving thanks for the blessing of the harvest and of the preceding year.
Over the years, Britain has almost adopted the Thanksgiving celebration and year on year it's becoming increasingly popular. Whether you're an American living here in Britain or you simply love a good party filled with food, fun and giving thanks, then the Thanksgiving celebration is one that shouldn't be missed.
The annual celebration is less than two weeks away and so we've put together our top destinations to celebrate the holiday at home or in the US.
Thanksgiving in the UK
For those looking to dip their toe into the Thanksgiving holiday we would recommend keeping it relatively local and suggest a trip to Scotland's cosmopolitan capital, Edinburgh.
At Skytime, we can arrange for an early morning jet to take you from an airport close to your home direct to Edinburgh's airport, and with its location just a short 30-minute drive from the capital's centre we'll have you exploring the famous Scottish heritage by lunchtime.
There is plenty to do and see on a trip to Edinburgh including the Royal Mile, which connects the magnificent Edinburgh Castle, perched high on a base of volcanic rock, with the splendorous Palace of Holyroodhouse, resting in the shadow of Arthur's Seat. The Royal Mile is filled with a variety of attractions such as The Real Mary King's Close and the historic St Giles' Cathedral.
The Mile is also known for some of the best eating and drinking spots in the city including The Three Sisters, located around the corner on Cowgate. This year The Three Sisters will be serving up a traditional American Thanksgiving dinner on Thursday 24th November from 12noon inviting guests from far and wide to get a taste of this American holiday right here in the UK.
Thanksgiving in the United States
If you really want to get a feel of a true Thanksgiving, then a trip to America is definitely the best way to do it. This year we'd recommend heading to the City of Chicago. Located on Lake Michigan in Illinois, Chicago is a great alternative to the ever popular, and frankly over done New York City this Thanksgiving.
A private flight from the UK to Chicago takes 8 ½ hours. Taking a private jet on such a long flight is ideal as it shaves off several hours that would usually be taken up on commercial flights. With the ability to set your own departure time, a 20 minute check in and no luggage carousels or queues, we could have you on American soil and exploring the city that very same day.
Also known as 'the Windy City', Chicago has a jam packed schedule for Thanksgiving this year. Their annual Thanksgiving Parade takes place downtown on State Street and includes a procession of floats, marching bands and local celebrities. The festivities kick off at 8am and runs through to 11am giving you plenty of time to enjoy the rest of your day and try some delicious American Thanksgiving food.
For a traditional Thanksgiving dinner, we would recommend Longman and Eagle, a contemporary restaurant with a take on the traditional Chicago inn. Feast on a Michelin-calibre Thanksgiving meal with a roasted heritage turkey, green bean casserole, and chestnut foie-gras stuffing.
Or for something with a Thanksgiving twist why not try Big Jones, a restaurant specialising in coastal southern cuisine.  This Thanksgiving they are serving up a family-style, four-course, prix-fixe menu that includes a traditional fried-turkey meal with mashed potatoes and Brussels sprouts.
Thanksgiving is a great time of year, so no matter what your nationality, why not book a Thanksgiving trip this November and remember what it is you're thankful for!