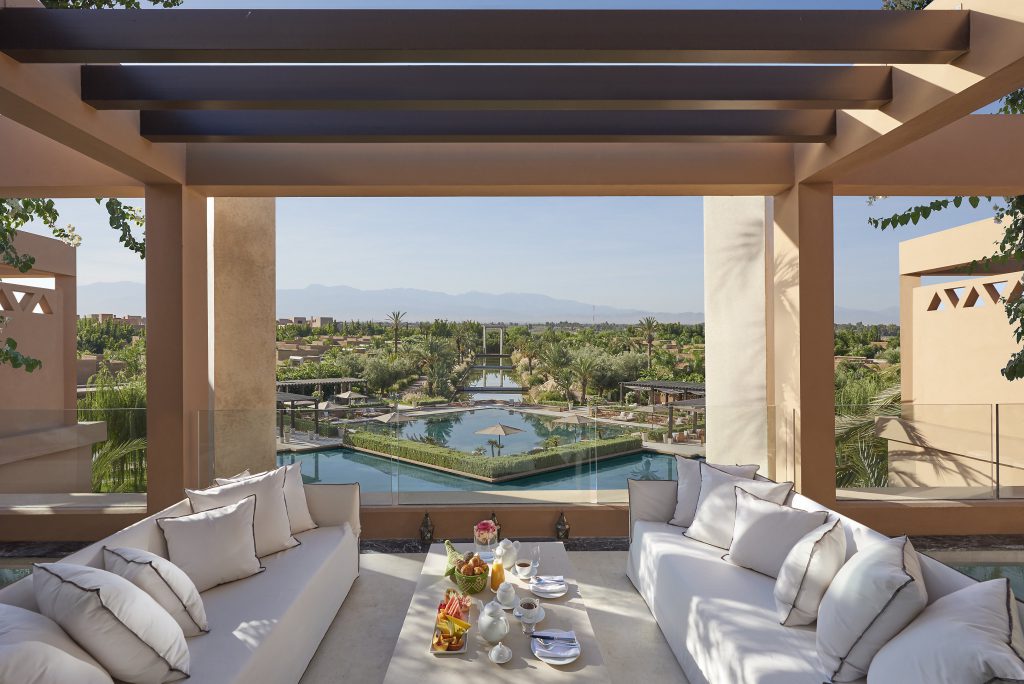 One of the most popular destinations we arrange private flights to is Marrakech. Known for its stunning mosques and bustling souks, the short three-and-a-half-hour flight proves extremely popular with many of our clients.
At Skytime, the most important thing for us is that our clients are able to get to their desired location as quickly as possible with minimum fuss. When flying privately you eliminate check-in times, queues, customs and luggage carousels, allowing you to spend more time enjoying your trip away with less time spent travelling. Given the short flight time to Marrakech, flying into Menara International Airport can have you soaking up the Moroccan culture by lunch time.
Marrakech is one of the busiest cities in Africa with 18 souks selling wares ranging from traditional Berber carpets to modern consumer electronics. The vibrant metropolis has so much to offer: a range of museums, historical gardens, beautiful architecture and fantastic food, all mixed in with all-year-round good weather, meaning you can visit whenever suits you.
In the 21st Century, property and real estate development in Marrakech has boomed with a dramatic increase in new hotels and shopping centres. A popular hotel in the city is the Mandarin Oriental, Marrakech a five-star luxury resort centrally located within easy reach of all the city's most famous attractions.
The hotel has a 10/10 Telegraph Expert Rating and comprises 54 villas, nine suites, three restaurants and a stunning spa that is located outside the medina in their two hectare garden of roses. One of the most popular aspects of the hotel is its food, from fine Moroccan dining to relaxed poolside meals, their restaurants and bars are destinations in their own right.
Traditional Moroccan cuisine is twisted with a contemporary edge by celebrated chef Meryem Cherkaoui at Mes 'Lalla and fine Cantonese dishes and innovative cocktails are served in an eclectic soundtrack at Ling Ling by Hakassan.
For those looking for a more authentic Moroccan experience, why not try out a riad? Riads are inward looking, Andalusian-style buildings centred on a courtyard with a central fountain. The villa des orangers is described by the Telegraph as being akin to a 'secret royal palace', allowing guests to absorb Moroccan culture in luxurious splendour.
Whist we can arrange private flights to most destinations across the world, Marrakech is one of the most popular due to its short flight time, unique culture and delicious food.
Save