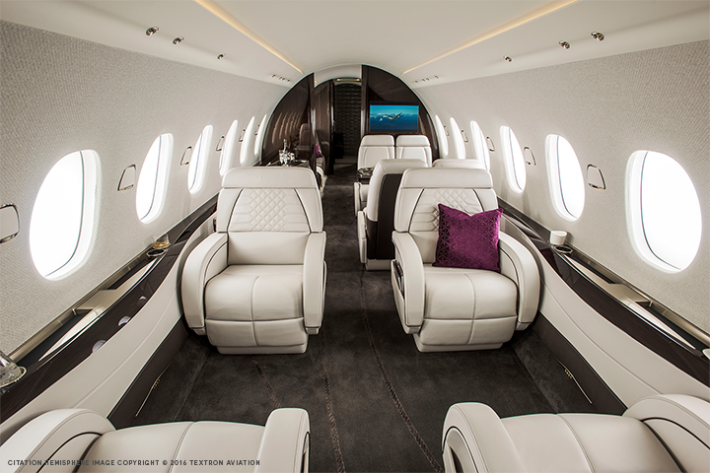 Manufacturers seem to be prioritising the design and development of heavy and ultra-long range jets over light and midsize aircraft.  The reason for this is simple – demand and profitability.
The Honeywell Business Aviation Forecast for 2016-2026 estimates that 85% of all expenditure on new business jets in the next 5 years will be on Super-mid, Heavy & Ultra long-range Jets.  In 2016 alone we have seen production increased in several new models, namely the Citation Latitude and the Legacy 450/500.
With this in mind, its little wonder that earlier this year Bombardier cancelled its Learjet 85 midsize jet before it even got to market (despite reportedly spending $2.6billion on development).  They currently have no new Learjet models in development to replace the Lear 70 / 75 (updated versions of the Lear 40 & 45 originally launched in the late 90's).
Gulfstream have recently ceased production of its midsize G150 aircraft – making their 'smallest' offering the super-midsize Gulfstream G280.
Cessna are desperately trying to gain a foothold in the Heavy Jet market with the Hemisphere (to give them a larger market share, and offer Citation customers the opportunity to 'move-up' within the Cessna family).  Despite recent small updates to the Citation CJ3, creating the CJ3+, there seem to be no new 'clean sheet' light jets in the development pipeline from historically the markets largest light jet manufacturer.
With the 'traditional' manufacturers seemingly chasing the space right at the top of the business jet marketplace, it has created a space for some newcomers:
Firstly, Pilatus (usually a manufacturer of turboprop aircraft) are developing a brand new PC-24 'Super Versatile' jet aircraft.  The PC-24 is designed to have a versatile cargo door, and have the capability to use unpaved runways, hence the 'Super Versatile' tag.  It is planned for 1st deliveries at the end of 2017 & will eventually compete with the Cessna Citation CJ4 & Embraer Phenom 300 at the top of the light jet category.
Secondly, Honda Aircraft's first ever aircraft HondaJet HA-420 with first deliveries in 2016.  The HA-420 is in the very light jet category competing with The Cessna Citation M2 and Embraer Phenom 100E (currently in production).  This aircraft is the first to feature a drag-reducing over-the-wing engine mount configuration, with the engines mounted above the wing rather than on the fuselage.
Only time will tell if this shift continues but if it does then the available market of Light Jets will be dominated by older designs while the top end of the scale is continually pushed forward.
In a market that is constantly changing, it pays to work with a partner who has insight and experience.  Contact Skytime +44 1452 714500 / charter@skytimejets.com
Save